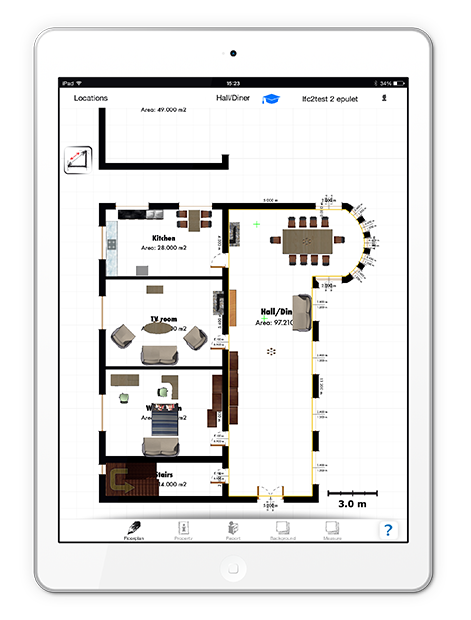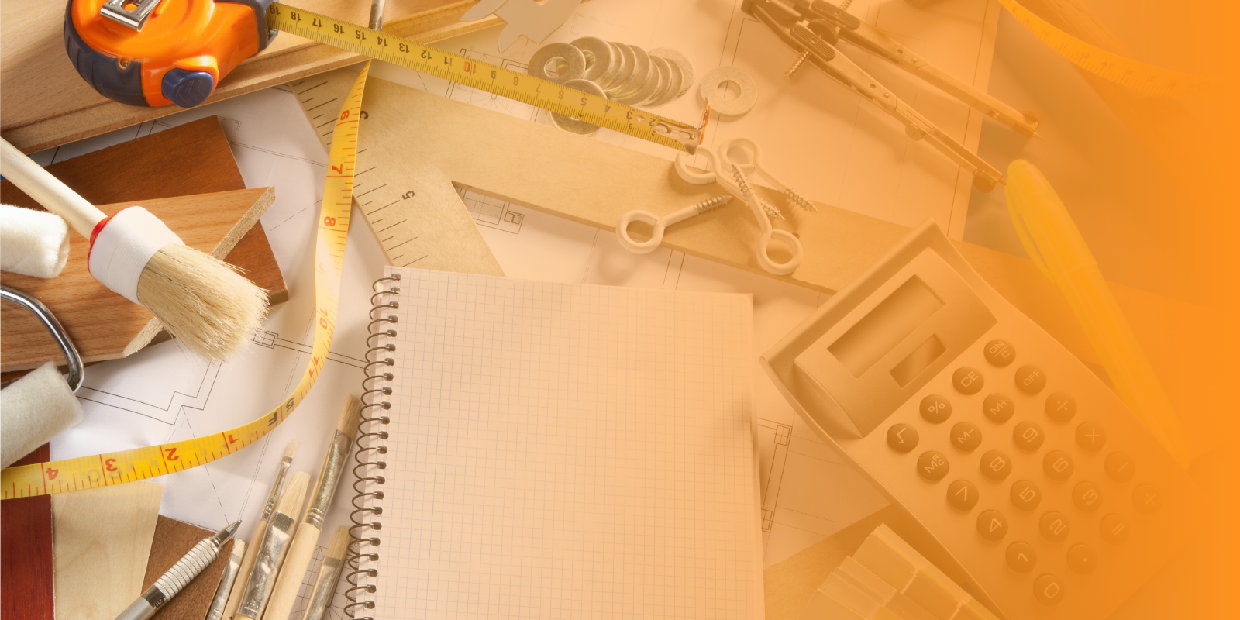 ORTHOGRAPH FLOOR PLAN
PROFESSIONAL BUILDING SURVEY TOOL
"...Main advantage of Orthograph is that I couldn't miss any measurement (red dot) and I could export files to CAD. Using OrthoGraph I've made few surveys of contemporary houses. Generally it's a good app ideal for new, modern buildings"
S. Ćwierz - 2015
Use your iPad to draw and measure complete floor plans. OrthoGraph Floor Plan recognizes the movements of your finger and converts them into walls. Add new rooms or more floors, measure walls, diagonals, create curved walls, place down doors and windows and furnish your rooms only in a few minutes.
---
COMPATIBLE WITH...
YOUR LASER DISTANCE METER...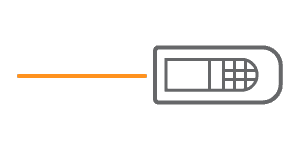 MEASURE
Make the process easier with the supported Leica and Bosch laser distance meters
...YOUR CAD SOFTWARE...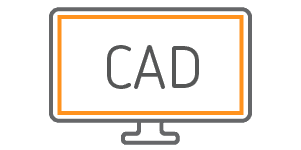 EXPORT TO CAD
Export files and use them further in ArchiCAD, AutoCAD or in Solibri Model viewer
...YOUR OWN HAND...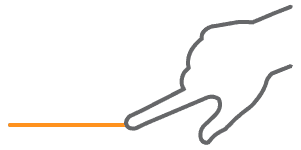 SKETCH & TAP
Use an iPad and draw like you would do with pen and paper
‌
---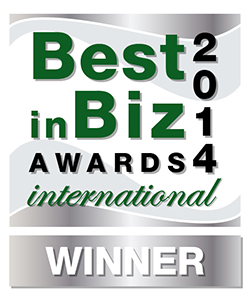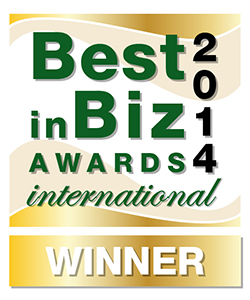 You can measure anything – walls, diagonals, objects, openings etc. – and to make the process easier use selected Leica and Bosch laser distance meters. Your floor plan will update instantly with the measured data. Create a BIM model, use the 3D walkthrough to present it, or use your drawings in major CAD systems like ArchiCAD, AutoCAD, Solibri Model viewer or several others. PDF room book lists all your drawings and recorded properties (including attached photos), and the on-site report gives you all important calculations instantly.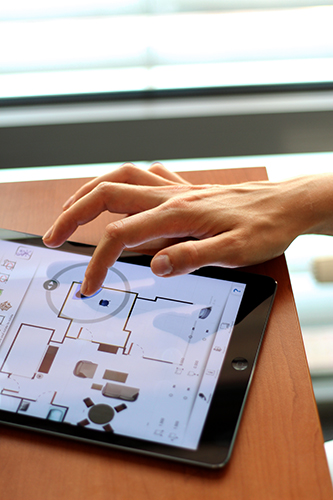 ALL YOU NEED IS A PROFESSIONAL BUILDING SURVEYING SOLUTION TO

save time & resources
create precise and professional floor plans
amaze your clients
OrthoGraph Floor Plan helps professionals - architects, building surveyors, energy auditors, interior designers, real estate agents, claim adjusters, carpenters etc. - to make precise building survey and floor plans.

It can be used as standalone mobile application or as part of the OrthoGraph Survey System.


measure anything,
create floor plans,
work with BIM properties,
make complex 3D models,
export files to CAD